TURN YOUR ORDINARY HOSE
INTO A POWER WASHER!
Ordinary pressure washers are big and bulky and they cost a fortune!
Our Power Washer turns any ordinary hose into a powerful pressure washer suitable for any hard job around the home. It's designed to collect, force and push out high-pressured water, strong enough to compete with a pressure washer worth hundreds of dollars!

With its interchangeable nozzle head and stainless steel control valve, you're able to increase or decrease pressure on the fly!

The Home & Garden Solution For:
✔️Roof Tops
✔️House Siding
✔️Concrete & Brick
✔️Fences
✔️Vehicles
✔️Gardens
✔️And Much More!

Not only does our compact power washer compare pressure wise to those loud, gas-guzzling pressure washers. It's only 18 inches long and can fit almost anywhere for quick & easy storage!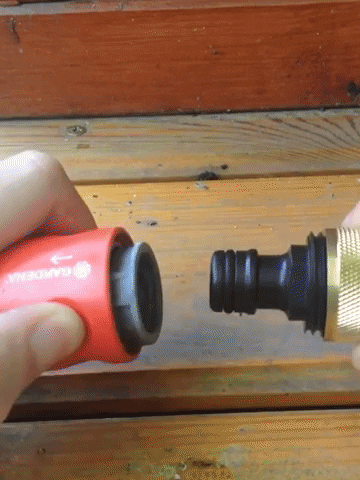 Our high-pressure compact power washer is guaranteed to
become one of the most useful tools in your entire house.


Package Includes:
1 x Pcs High-Pressure Water Gun

Additional Details:
Material: Aluminium Alloy(body) + Steel(Valve)+ Copper(Nozzle head) + TPR(handle)
Length : 46.5cm
Additional Tube Length: 66 cm